One optical effect that often tricks customers of both diamonds and Asha into thinking their stone is 'cracked' or 'internally fractured' can be shown in the following photos: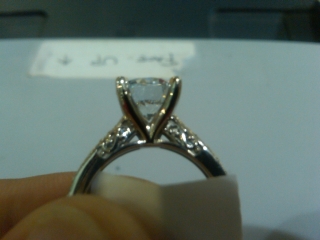 Note the horizontal line about 2/3 of the way down the side.
Here are some diamonds and Asha showing the same effect: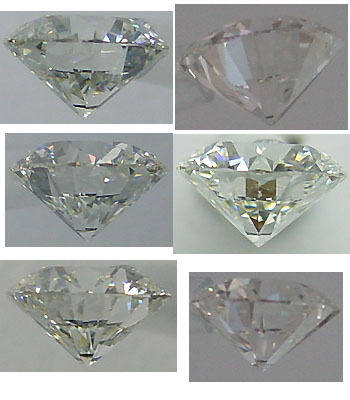 The reason this occurs is the girdle of the stone is being reflected in the culet area, creating an illusion that there is something inside the stone. It is not due to an internal crack or internal fracture as people may believe the first time this is seen.
Thus, seeing this 'fracture line' or 'crack' is in fact merely a reflection and is perfectly normal.