Lab Grown Alexandrite, Cushion Cut
Lab Grown Alexandrite, Cushion Cut
Rating:

( 1 product review )
Shipping:
Calculated at checkout
---
Product Description
Avarra Lab Grown Alexandrite: True lab-grown Chrysoberyl (*real Alexandrite*), not color change sapphire or CZ, in a brilliant Cushion cut.
Our Alexandrite is real Alexandrite - the only difference is its place of birth...its origins is inside a lab rather than mined.
Just like our Takara lab grown diamonds, our Avarra Lab Alexandrite has identical chemical, optical and physical properties of mined Alexandrite...but at only $89/ct.
Cushion cut - A sample grading report is shown below.
Lab Report: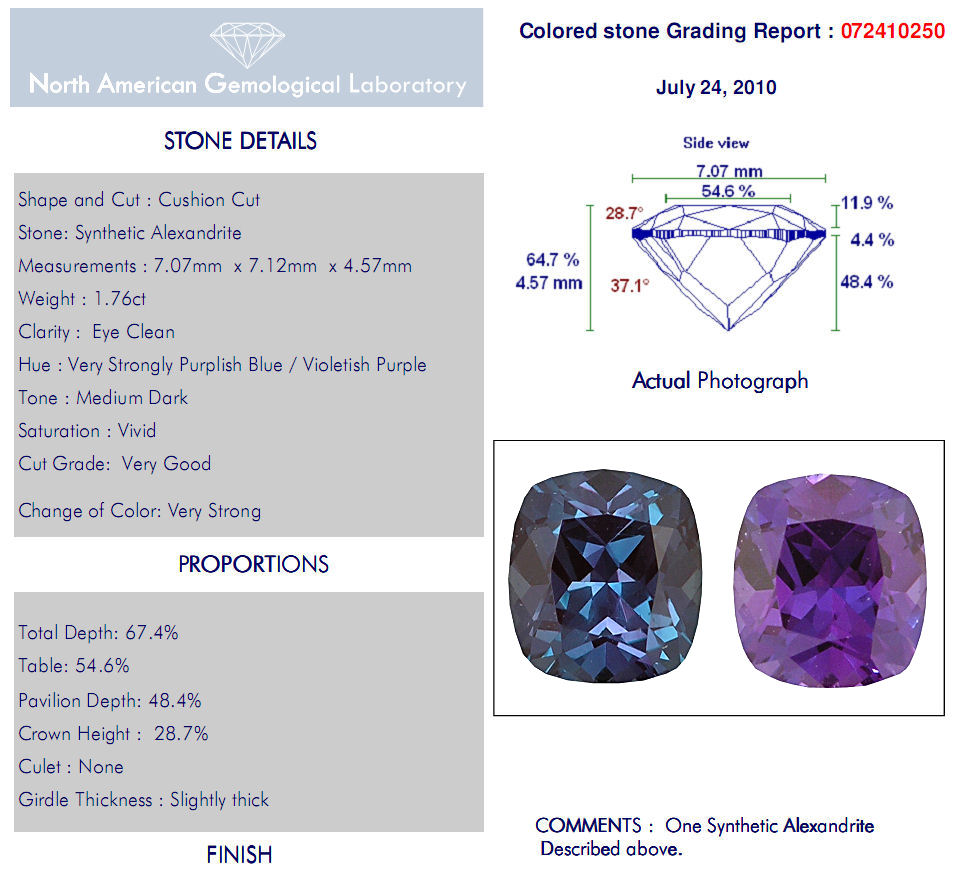 Find Similar Products by Category

Product Reviews
Customers Who Viewed This Product Also Viewed