"Amora Gem: Super Ideal Princess"
Update July 12, 2018: Due to the high demand for the Amora Eternity Super Ideal H&A rounds, we will no longer be producing the Amora Super Ideal Princess. Thus, remaining inventory is your last chance to own one of these beatiful princess cut Amoras!
Our Amora Super Ideal Princess is a true princess cut, and scores AGS-0 (highest cut grade) when evaluated using AGS latest cut grade model.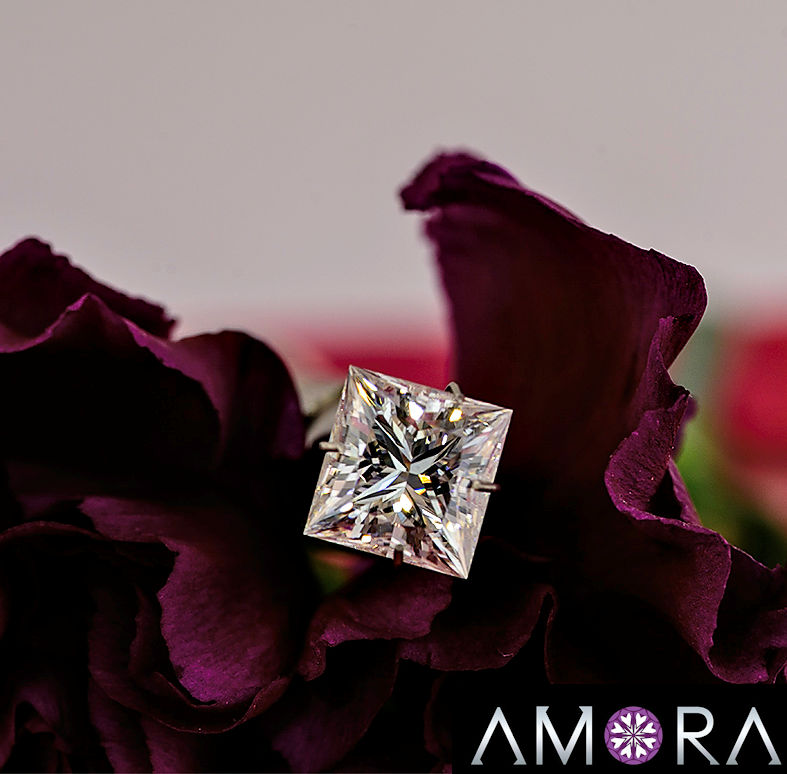 More importantly, our Super Ideal princess was designed from the ground up to maximize fire and brilliance in a way regular princess diamonds, moissanite, CZ, etc. simply can't. The result is spectacular and will make you re-think the brilliance and fire of a princess cut.
The above is our Super Ideal Princess cut, 7mm or 2ct, in spotlighting (computer model above).
You can sign up to be notified when an Amora Princess meeting your desired specifications is available via our notification list here: https://betterthandiamond.com/pages/notify.html
Previous restock: 6.5mm sizes restocked (all sold out in approx 2.5 hours!)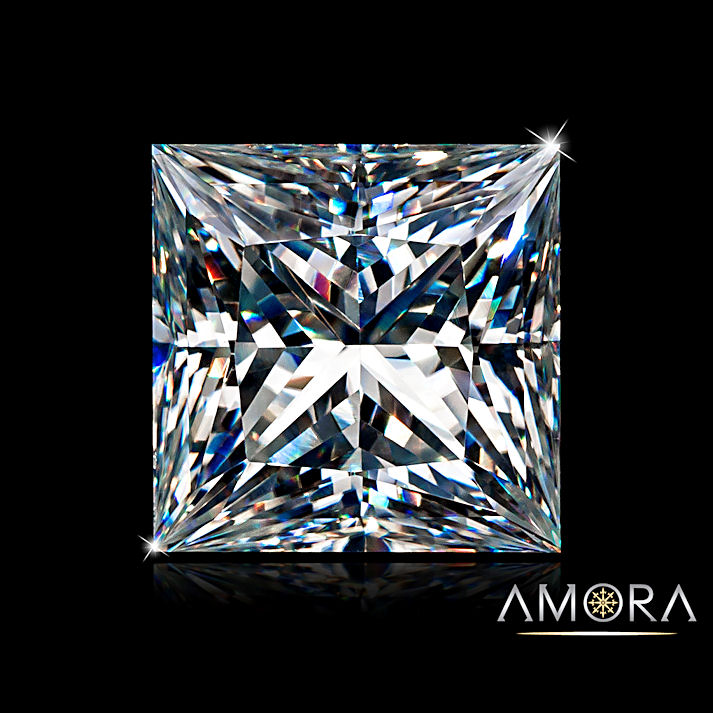 1 - What are the dimensions of the Amora Gem Princess cut?
| | |
| --- | --- |
| Diameter (mm) | Depth (mm) |
| 6.0 | 4.40 |
| 6.5 | 4.76 |
| 7.0 | 5.13 |
| 7.5 | 5.50 |
| 8.0 | 5.86 |
| 8.5 | 6.23 |
| 9.0 | 6.60 |
| 9.5 | 6.96 |
| 10.0 | 7.33 |