Please note that when you submit the form below with a question, you should expect a confirmation email saying we received it within three minutes!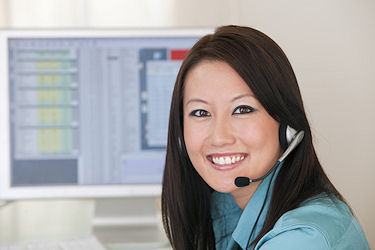 Thank you for your interest in our products.
We utilize a comprehensive customer service support system and try to respond to all inquiries within 1 business day, and sometimes within 1 hour of receiving your email.
Automated ticket response: After emailing us, you will receive within 5 minutes an automated confirmation email indicating we have received it, along with a tracking ticket number in the email title. If you do not receive this response, please check your junk mail/spam folder. Alternately, you may email us directly.
Please be aware that we are closed on weekends, thus emails sent on Friday (US time) may not receive a response until Monday (US time, PST).
Most common questions are answered with articles in our Knowledge Base here: http://betterthandiamond.com/faq/
For product opinions, we recommend viewing or posting your question on our customer message boards (with over 800,000 posts) here: http://talk.jewelry
Spam / Junk Mail Filters may block our response to you: Please ensure your spam filter is set to receive emails from betterthandiamond.com before contacting us. Nothing is more frustrating than for our staff to be sending responses and continuing to receive emails asking why we have not responded...please ensure you check your spam/junk mail filter or folder.
If you are emailing about an order, please ensure you use the name & email address the order was placed under when contacting us below.
Please note: We do not have phone support as we sell all over the world with the resulting huge mix of timezones. We have 4 staff who help handle all incoming emails and most questions are best answered by email as we can reply with links to various webpages without playing vmail tag.
---

Physical Mailing Address:

BetterThan.com
#314
3 Central Plaza
Rome, GA 30161

USA



The characters you copied from the image are incorrect. Please try again.