"It is like a fireball on my finger and I couldn't be more thrilled."
Our new Super Ideal H&A Cushion cut is a beautiful, pillowy Cushion shape with even more fire and brilliance than our previous Ultra H&A Cushion. The H&A symmetry and angles provide maximum light return and maximum fire and brilliance. This is the reason the Super Ideal Cushion H&A outperforms other generic Cushion cuts (diamond, Moissanite, CZ, etc).
Here's the first studio video:
You can view the rendered IdealScope and spotlighting images of the updated Cushion H&A in the photo gallery above.
You may sign up to be notified when we restock an Amora Cushion matching your specifications via our notification list page by clicking here.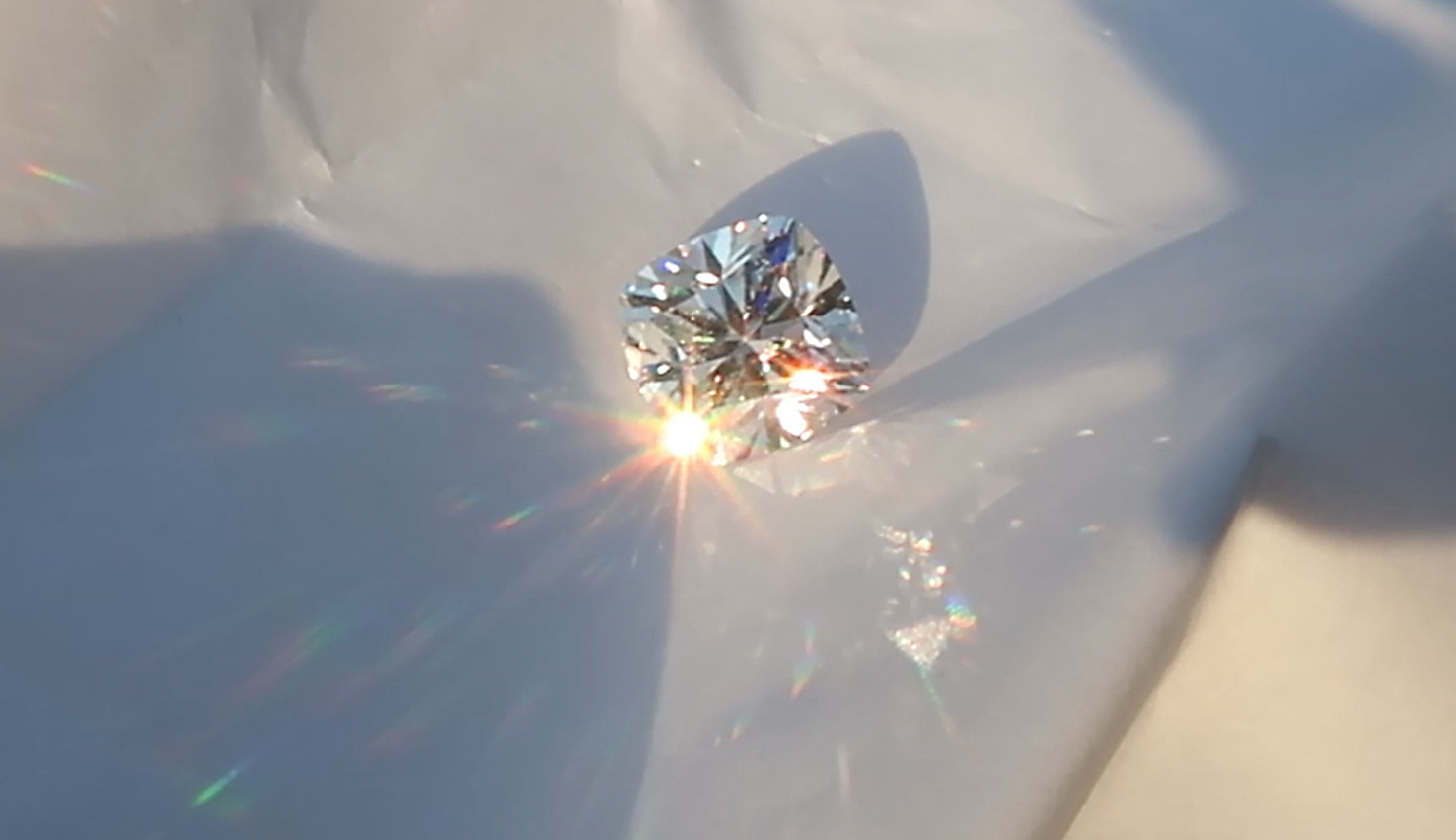 (Note - We've posted the carat->mm conversions based on actual Amora Gem cushions in the "Other Details" tab above).
Below is a video comparing our two Amora Cushions - the Super Ideal H&A with the Amora AVC (August Vintage Cushion). Both have distinctly different personalities and the video below can help you decide which you prefer (or inspire you to get one of each :)