We're pleased to offer Forever One "H&A" Moissanite rounds on our site so that customers may order multiple round stones to compare directly!
The F1 "H&A" is billed as being an H&A, but by that they mean it has some arrows under the viewer. It does not qualify as a true H&A cut - the table is too large, the depth is too shallow and the symmetry is not excellent.
Actual Forever One "H&A" IdealScope Image: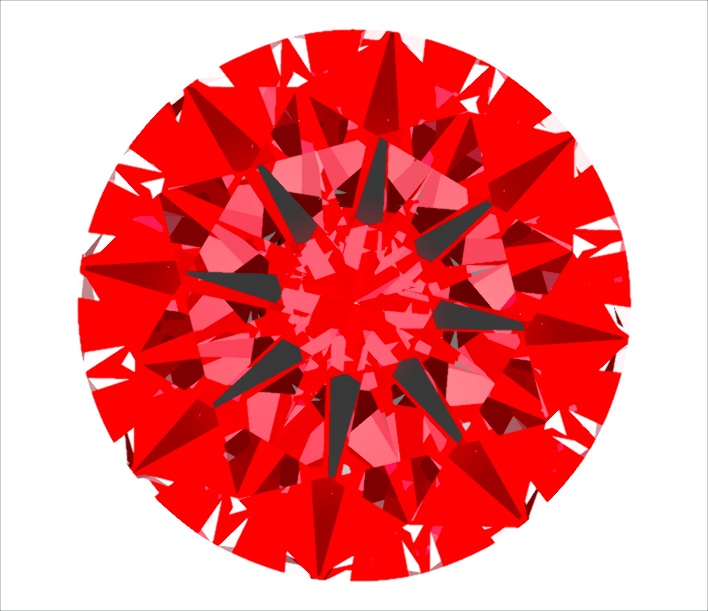 It is basically an AGS-4 cut grade vs true H&A is AGS-0.

Regardless, it is an improvement over the 'flat top' regular rounds that are normally sold for Moissanite rounds from Charles and Colvard.
Under the Good/Better/Best paradigm, Forever One "H&A" would rank as good, with Amora Super Ideal Eternity H&A as best. However, for some cases, best is not needed and thus F1 may offer a good value/pricing for you.
Here are two IdealScope Images, one from an Amora Super Ideal Eternity, the other from an F1 "H&A" Moissanite: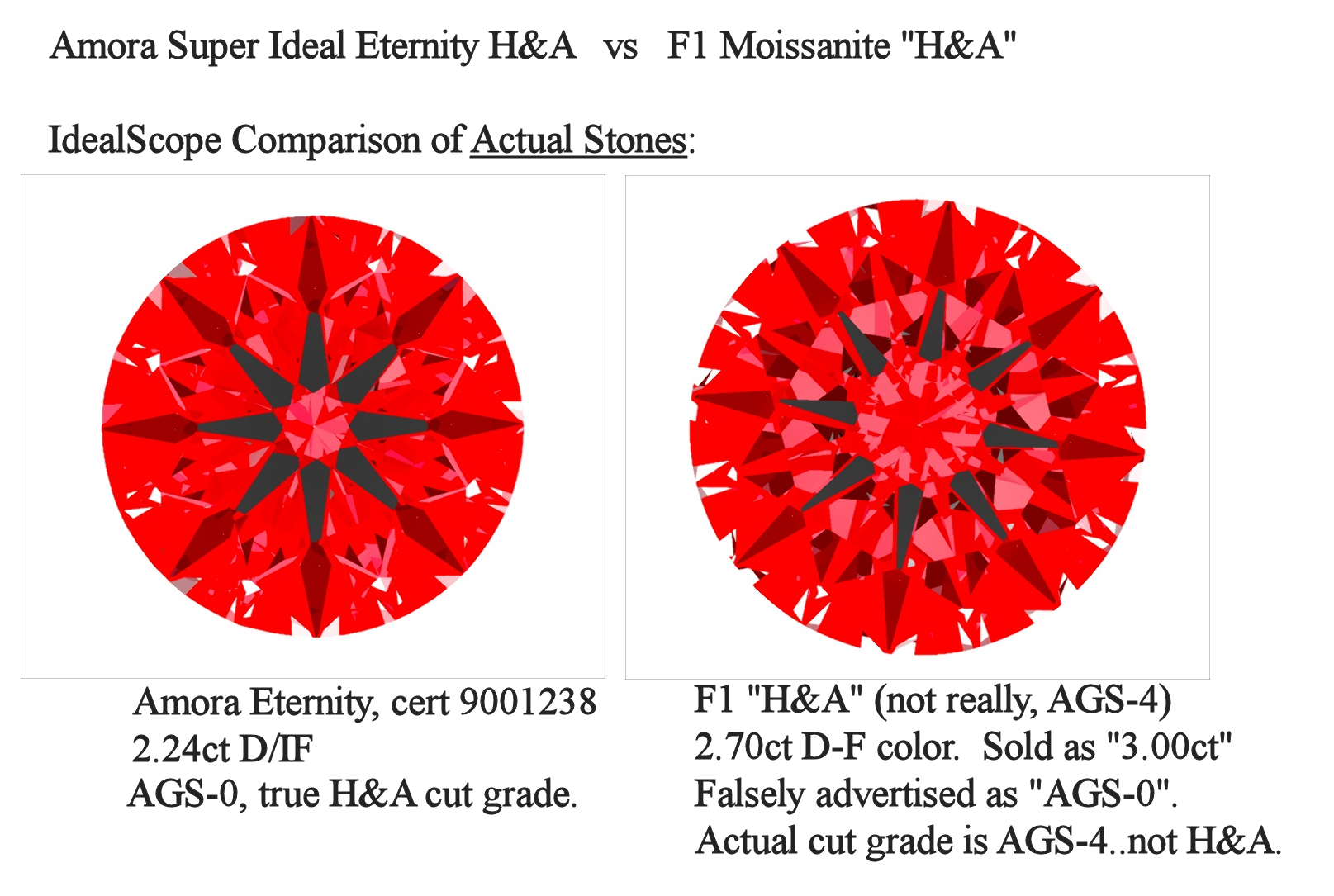 Note that there are/were many incorrect claims being promoted by other Forever One resellers - example: the 9mm size is not a "3.00ct" but in fact is 2.70ct on average. In addition, there were some claims that the Forever One is "AGS-0" cut grade but as you can see above, it is an AGS-4 on average.
We will shortly have comparison video and photos and an independent diamond grading report so you can see how the Forever One stacks up.
As with all our loose stones, this Moissanite is offered with a 40 day return policy (and is not a "store credit only" return policy like some other Forever One sellers offer, ahem).