We are currently close to offering a stunning Amora Gem AVC (August Vintage Cushion). The August Vintage Cushion is effectively a super-ideal cut of a vintage cushion, developed and patented by Jonathan Weingarten of August Vintage Inc./Good Old Gold.
Update - 3/7: Our new TIGER robot is here and production has begun of TIGER-cut Amoras!
We are hoping to have the first AVC's ready by early May. You can sign up to be notified when we have an AVC that matches your desired specifications here - http://betterthandiamond.com/notify
Two videos of the Amora Gem AVC are ready! The first is a short studio video, the second is a very in depth review showing the Amora Gem in multiple types of lighting with a diamond AVC alongside to show how they both perform!
Here is a computer render showing the design and faceting: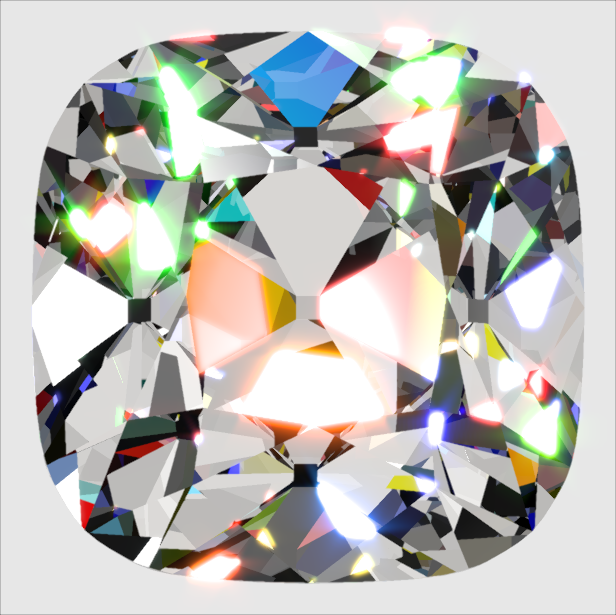 Our goal with the AVC, like the other Amora Gem cuts, is to absolutely maximize the brilliance and fire inherent in the Amora Gem.
In the interim - you may add yourself to the AVC notification list and specify the size AVC you are after. This will help us to prioritize what sizes to make for initial production:
https://betterthandiamond.com/pages/notify.html
We will have more details available when the AVCs are closer to production!