We will not be restocking our Krupps cut Ashas and have none remaining in inventory.
Instead please see our superior successor product, our Amora Gem in the Krupps cut.
The Asha in a Krupps cut reproduction cut!
Studio video:
When you order a ring and a stone within the same order, we will set your stone free of charge.
A sample grading report is shown below.
Pricing is $129/ct, introductory pricing.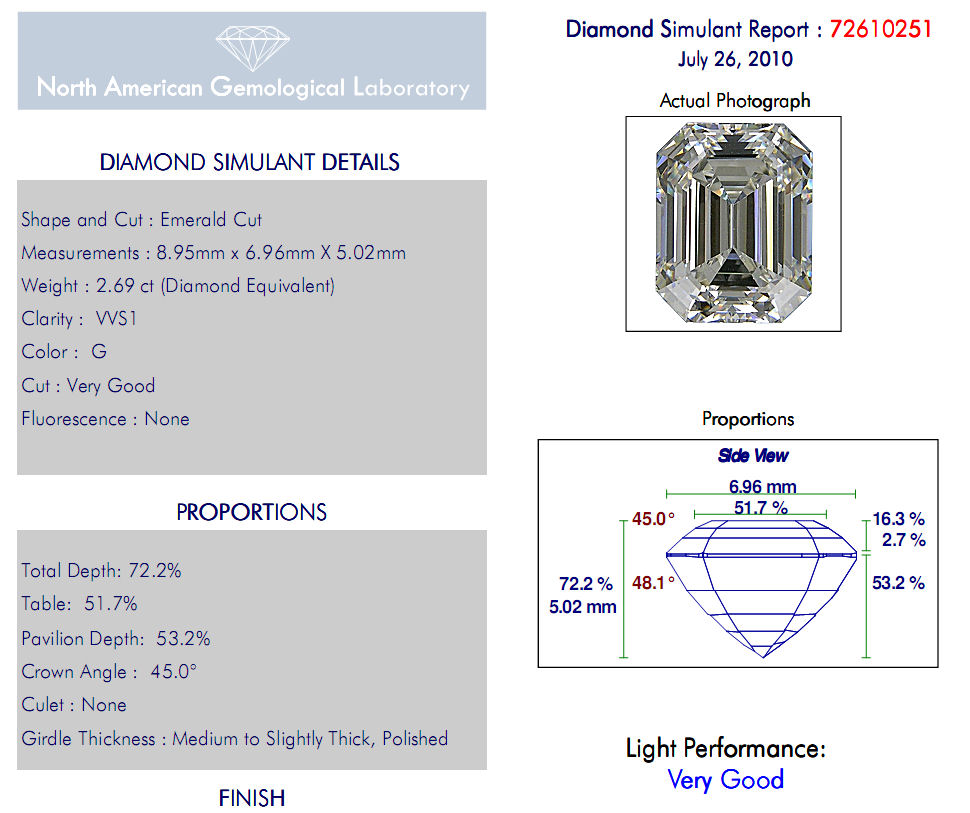 Compare the pricing on our Asha® to the pricing of a natural diamond :
Rectangular step cut natural mined diamond, F color, VS clarity: $22,296 for a 2ct
Krupps cut cut Asha, F color, VS clarity: $290.25 for a 2.25ct