1.5mm Cable Necklace in Palladium, Platinum, 14kt White Gold, or when ordered with a pendant, in Stainless Steel.

Available in 16 inches, or 18 inches.
Other lengths and metal options available by Special Order.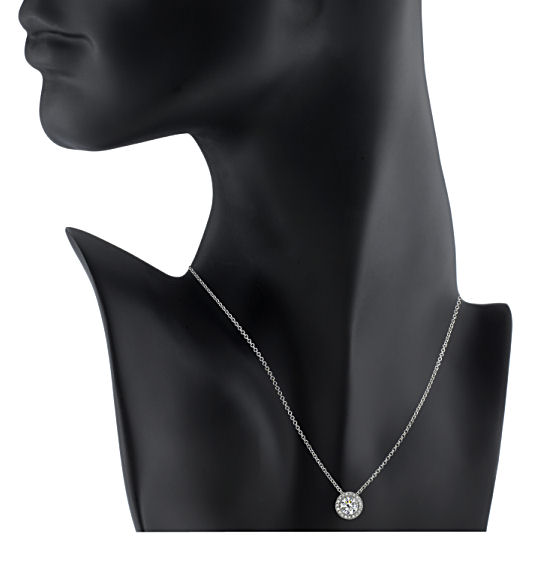 Halo 1.00ct center Asha on Mannequin...shown with no jump ring (the default style)
and optional cable necklace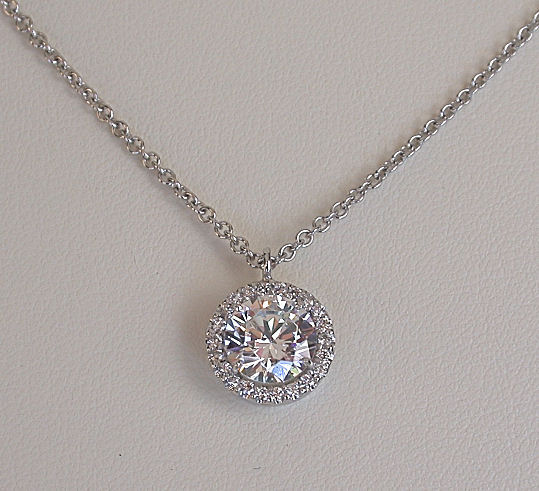 "Halo" Micropave pendant with 1.5ct H&A Asha and optional 'jump ring' style bail, and optional cable necklace.