Our Takara lab grown diamonds are real, ultra-pure, lab grown white diamonds. Takaras, due to their exceptional purity, are harder and purer than 98% of all mined diamonds.
Spring cleaning - we are down to our last Takara cushion and are thus offering it at 15% off to conclude our Takara cushions.
Was: $7441.92
Now (clearance pricing): $6325.63
We will only be focusing on rounds going forward, so this is the last chance for a cushion!
Studio video:
Grading report detail shown below: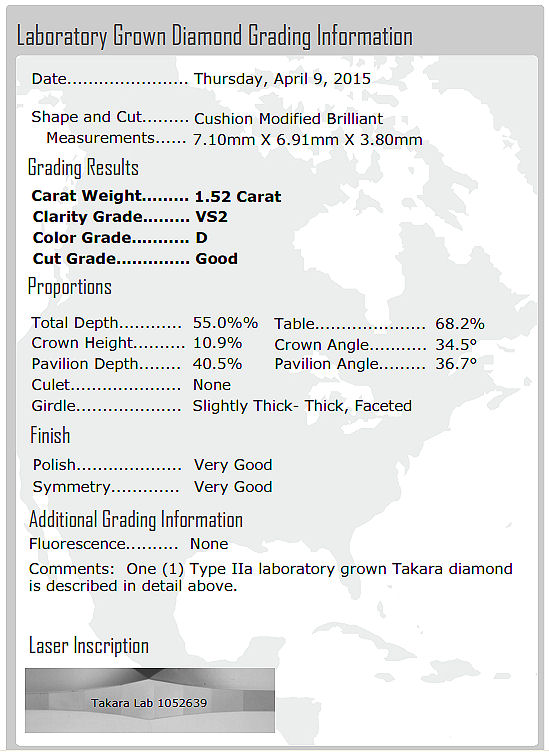 Real, ultra-pure diamonds with an independent diamond grading report from either NAGL or IGI, that are lab grown diamonds rather than mined.
Notification list - you can sign up on our notification list for the size/color Takara Diamond you are after and we'll automatically notify you as soon as one becomes available that meets your specifications: